Through a grant from the Virginia Foundation for the Humanities, in 2008  Mark taught Virginia fiddle styles and tune to two students.  Barrow Wheary of Richmond and Isaac Akers of Chapel Hill learned a cross section of Virginia based tunes from fiddlers including Emmitt Lundy, Norm Edmonds,  N. H. Mills, and John Ashby.  Click the link to see them play Norm Edmonds' Callahan.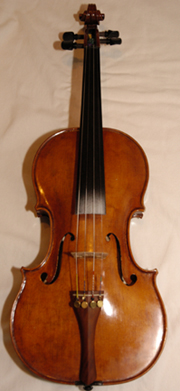 Web Lessons, Videos and Tunings

FIDDLE TUNINGS VA, WVA, NC, TENN AND KY

(From low or bass string to high or fine string)

GDAE

(Standard tuning)  Typically used for classical violin and bluegrass. Used in old-time for playing in the keys of G, C, F, B flat.  Many A modal tunes are played here too.  Many musicians play in all keys in this tuning.  Typical tunes in G: 
Barlow Knife
,
Cumberland Gap
,
Wild horse
,
Girl I left Behind
, 
Walking in My Sleep
,
Leather Britches
,
Magpie
, and 
Red Wing
.
Typical tunes in C:  Billy in the Lowground, Rocky Pallet, Birdie, Texas Gals.

GDAD (Flatwoods Tuning)  WVa, an NC: Typical tunes in G: Flatwoods, Tippy Get Your Hair Cut, Sugar Babe.

ADAE

  ( High Bass or D tuning) Widely accepted in this region for D tunes
Typical D tunes:  Soldier's Joy, Mississippi Sawyer, Arkansas Traveler, Cindy, Golden Slippers, Old Molly Hare, Johnson Boys, Liberty, Walkin in the Parlor.

GCGD       (Cajun tuning)  D tunes as above but pitched lower into C)

ADAD       (Hawks and Eagles tuning) Personal.

AEAE       (Cross Tuning, or Sawmill Tuning, or "Playing in the Keys")  Widely accepted

Tuning for A in NC, Va and WVa.  Typical Tunes in A: Cripple Creek, Old Joe Clark, John Brown's Dream, June Apple, Train 45, Pig in a Pen, Cotton Eyed Joe, Cluck old Hen, Chilly Winds.

GDGD        (Cross tunes as above but just pitched lower into G)

FCGD       (Old F tuning) (Standard tuned down)  Many Emmett Lundy and Marcus Martin tunes.

AEAC#   (  Black Mountain Rag tuning)  Haley's Lost Indian, Drunken Hiccups. 

DADD      (Double D or  Italian Tuning) Bonaparte's Retreat

EADE        One of the tunings (Em) for   Glory in the Meetinghouse.

Here is a video of Mark playing Emmett Lundy's Julie Ann Johnson.  The fiddle is tuned close to GCGD.  The old guys tuned low to sound less harsh and to keep the fiddles from being damaged in high heat and humidity.  Click the link to see the tune played.


Here is a video of Mark demonstrating June Apple. The banjo is tuned close to EC#AE A  from first to the thumb string. He playing up the neck with the right hand simply so one can see both hands at the same time.  One can play the tune on a fretted banjo as well.  Click the link to see the the tune played.

Web Fretless Clawhammer Banjo Lesson

At Humpback Rocks, Photograph by Ellen Vigour

Fiddle by Don Leister (no. 30)

Fretless banjo neck by Mark Campbell

Fiddle and Banjo Concerts and Lectures

Mark has been performing and giving instructional concerts for many years.  Mark will often trace a tune through several states to showcase the stylistic differences of bowing and melody.  See a video snip of Mark's instructional concert  at Virginia Wesleyan College in Norfolk, Va.  History Professor Daniel Margolies accompanies with banjo on John Brown's Dream.

Mark's solo fiddle presentations are: Lost and Last,  fiddle odes and family dance tunes of the Southern Highlands.  

From the East and From the West, the movement of  families and their tunes in the Mid Atlantic states.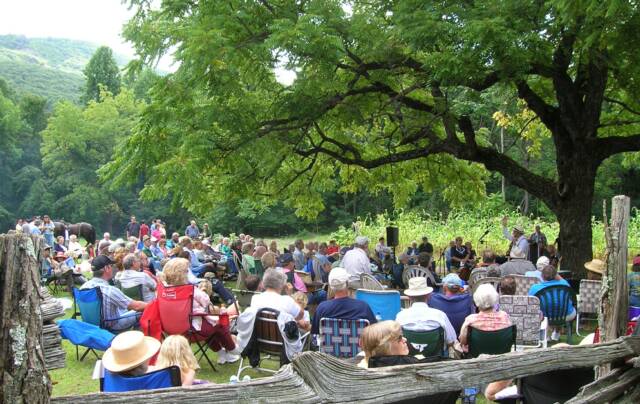 Photography by Laura Chessin

Mark plays several Scotch Irish tunes that fit well at weddings:  Mairi's Wedding and Haste to the Wedding.

Here is a video of Mark demonstrating Ducks on the Mill Pond .

Here is a video of Mark playing Ed Haley's Dunbar

in the key of C.  Dunbar is a town on the Kanawha River in West Virginia.  Ed Haley would frequent these river towns and earn money by putting out his hat.

Here is a video of Mark playing the Skillet Lickers' version of Leather Britches.